---
Regulated by the Financial Conduct Authority (FRN:838665) in respect of regulated claims management activity, Addlington-West Group provides a claims management service for all investment scenarios.
Bringing a modern and progressive approach to claims management, we believe you deserve the highest quality claims service. As such, our consultants complement their vast industry knowledge with their unrivalled experience in claims handling. We never stop questioning every aspect of the claims management process and always work tirelessly on your behalf.
Moreover, our customer care philosophy is built upon a stable foundation of honesty, prudence and integrity. We go above and beyond and are proud to deliver an ethical approach combining the very best in compliant practice.
Whether you are a small investor or a shareholder with an extensive portfolio, we are dedicated to making a difference.
If you are wondering whether you have an FSCS claim for mis-sold shares or CFDs, our specialist team are waiting to help you today. Contact us to learn more >
---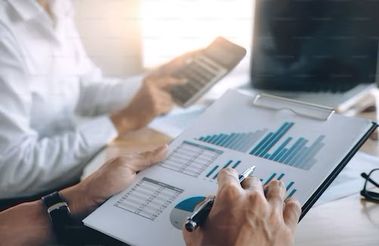 Over the last 20 years, stockbroking malpractice has caused significant distress and huge consumer losses.
Fortunately, the collective professional experience of Addlington-West Group enables our team to successfully process mis-sold share claims worth millions of pounds.
---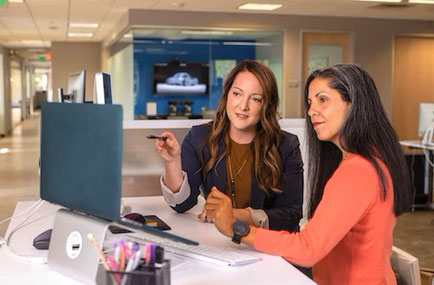 Every case for mis-sold shares is very different, therefore in the first instance, our expert consultants will evaluate your potential claim based on various factors that include:
If the broker disclosed the trading as "principal"
False or misleading information
If the risks were not correctly explained
If your financial situation wasn't correctly assessed
If the shares were unsuitable for your portfolio
---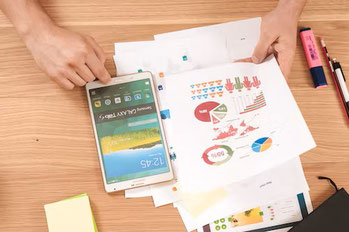 The devastating effects of mis-sold Contracts for Difference (CFDs) have resulted in losses that have even exceeded client deposits.
This high-risk investment has left countless people not only losing their capital but also owing considerable amounts of money.
---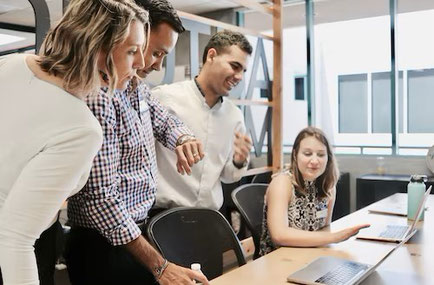 Addlington-West Group use a personalised approach to assess your individual situation. Our team of specialist consultants will evaluate your mis-sold CFD claim based on various factors including:
Financial losses suffered after investing in CFDs
How the risks were explained to you
The risk versus your investment experience and financial situation
If you were given false or misleading information
---
If an authorised financial services firm is declared in default and cannot return client assets, protection is available for eligible investors. If the firm is no longer operating, Addlington-West Group can handle compensation claims for financial losses against stocks, shares and CFDs.
The amount that you can potentially claim will vary according to your situation. However, the maximum compensation limit is currently £85,000 per stockbroker. The most prominent brokers commonly associated with mis-selling are as follows: 
Registered office address: 23, Austin Friars, London. EC2N 2QP.
Previous company names include HB Markets Limited, HB Markets PLC, Hoodless Brennan PLC, Hoodless Brennan & Partners PLC and Quickfavour Limited. Beaufort Asset Clearing Services Limited provided the clearing and custody services to Beaufort Securities Limited. Investors received correspondence branded as Beaufort Securities Limited, however, all client assets were held through Beaufort Asset Clearing Services Limited.
Following discretionary fund management concerns by the FCA, management and mitigation requirements were placed on Beaufort Securities and Beaufort Asset Clearing Services Limited. These requirements were placed on both firms in October 2016, December 2016 and September 2017. The FCA concluded that both firms failed to satisfy the threshold conditions of appropriate resource suitability and effective supervision. An Own Initiative Requirement was imposed by the FCA on both firms, in order to prevent further client harm. This required both firms to cease all regulated activities. In February 2018 the FCA determined that both firms were insolvent. A successful insolvency application was made to the High Court on 1st March 2018. All assets, including client assets, were frozen. Insolvency practitioners from PwC were appointed as administrators of Beaufort Securities Limited and special administrators of Beaufort Asset Clearing Services Limited. During this time, the Department of Justice for the US made formal accusations against Beaufort Securities Limited and began proceedings. Addlington-West Group are also aware of scams involving Beaufort clients who have been targeted by individuals claiming to be representatives of Beaufort, PwC, The Share Centre and other brokers. In some instances, clients are even being asked to transfer money in order to move their holdings to a nominated broker. If you have dealt with Beaufort Securities Limited, you may be eligible for thousands of pounds in compensation!
Principal place of business: 4th Floor, Royal London House, 22-25, Finsbury Square, London. EC2A 1DX.
Placed into the special administration regime on October 11th 2013, City Equities Limited had seen client assets fall from more than £20m to approximately £7m since 2012. At the time, a report by the special joint administrator, UHY Hacker, revealed that City Equities Limited had 469 clients with an estimated £7.5m in assets, alongside £50,000 in cash balances. If you have dealt with City Equities Limited, you may be eligible for thousands of pounds in compensation!
Principal place of business: 2nd Floor, 4, West Regent Street, Glasgow, Lanarkshire. G2 1RW.
The previous regulator—the FSA, administered Direct Sharedeal Limited with a decision notice, dated 15th February 2010. This notified the firm of an imposed financial penalty of £101,500 in relation to various breaches of the Financial Services and Markets Act 2000, including management and control, customer interests and client assets. Direct Sharedeal Limited was eventually declared in default in March 2012. If you have dealt with Direct Sharedeal Limited, you may be eligible for thousands of pounds in compensation!
Principal place of business: 33, Queen Street, London. EC4R 1AP.
The brokerage, Wills & Co Stockbrokers Limited, specialised in small-cap shares and they were accused by some clients of failing to warn them about the risks involved. In March 2010, the former regulator—the FSA, lodged a High Court petition for winding up procedures. Fined in 2007 for cheating its clients and selling high-risk stocks to low-to-medium-risk investors, Wills & Co Stockbrokers Limited persuaded the FSA that it had taken new measures to prevent this scenario from reoccurring. Equally, the firm made false claims to the Financial Ombudsman Service, stating that the FSA imposed a ruling for investors to hold 10 per cent of their savings in high-risk shares. In January 2009, the FSA barred Wills & Co Stockbrokers Limited from selling, by which time the firm owed over £830,000 in compensation to clients. Wills & Co Stockbrokers Limited were declared in default in June 2010. If you have dealt with Wills & Co Stockbrokers Limited, you may be eligible for thousands of pounds in compensation!
---
Our list below covers many of the other brokers in default whom we have made successful claims against:
Ø  Arc Equities
Ø  Ascension Securities
Ø  Everett Financial
Ø  First Colonial Investments
Ø  Gracechurch Investments
Ø  Halewood International Futures
Ø  HB Markets
Ø  Hoodless Brennan
Ø  Mansion House
Ø  Montague Pitman
Ø  Pacific Continental
Ø  Square Mile Securities
Ø  SVS Securities
If you have dealt with any of the brokers on our list or you have concerns that a firm not declared in default is being investigated, we are waiting to help you with FREE, no-obligation advice. Contact us to learn more > 
---
Please note that telephone calls to our office are recorded for training and monitoring purposes. Addlington-West Group would like to remind you that you are not required to appoint a third party to represent a claim. You can submit your own claim for free or you can complain to the Financial Ombudsman Service (FOS) or represent the claim to an alternative dispute resolution scheme if the respondent is a member of such.